Skip to Content
Front Door Installer in Salem, NH
Quality Front Door Installation
Your front door serves as a first impression. A front door has the power to exude character, giving your guests a warm welcome into your home. From sleek modern looks to classic elegance, Brook Siding Windows & Doors is here to elevate your Salem, NH, home with quality new front door installation.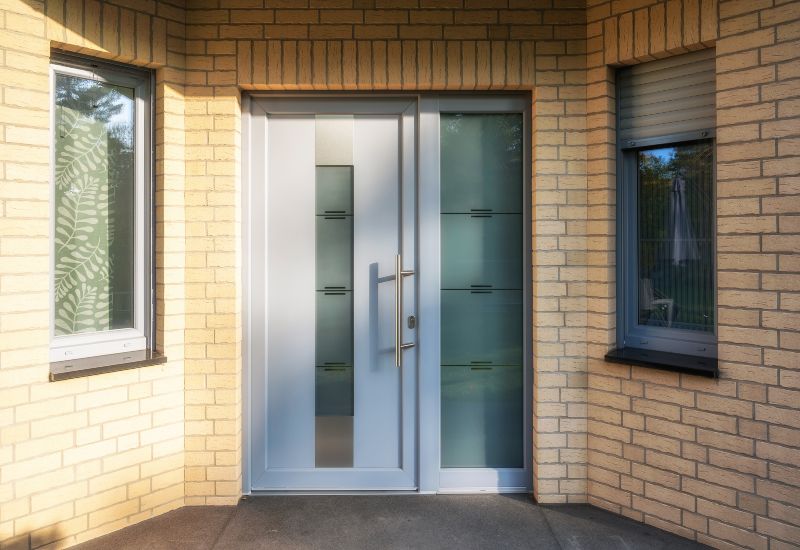 Your Partner in New Front Door Installation
Brooks Siding Windows & Doors understands your front door's instrumental role in your home's makeup. A front door must encompass security and beauty to complement the architectural style of your home. As such, our professionals are here to be your partner in quality front door installation, ensuring you receive the best for your home.
The Importance of a Durable Front Door
Your front door is more than a physical barrier. Your front door is responsible for the security of your property, resistance to the harsh exterior elements, and the energy efficiency of your space. Our front door installation is designed with functionality in mind, achieving style without compromising on perfor-mance.
Why You Should Opt for a New Front Door Installation
A new front door installation is an investment that pays for itself in benefits. An outdated front door not only detracts from your home's aesthetic appeal and value but compromises your security and safety. Fur-thermore, a faulty front door may increase utility costs by letting air escape.
The Best Material for Your Front Door
At Brooks Siding Windows & Doors, we provide best-in-class front door materials for our customers. We offer Therma Tru fiber glass front door options to suit the needs of our customers. Therma Tru front doors boast exceptional energy efficiency and come in a range of styles to accommodate various preferences.
Benefits of Front Door Installation
You can expect many benefits when choosing a new front door installation with Brooks Siding Windows & Doors. Some of the leading advantages of our Therma Tru fiberglass front doors include the following:
Enhanced weather resilience
Increased security and safety
Versatile design
Low maintenance
Improved energy-efficiency
Extended lifespan
Unrivaled aesthetic appeal
Boosted property value
Your Trusted Front Door Installer
At Brooks Siding Windows & Doors, we make front door installation seamless. We tailor our process to satisfy your preferences and goals, ensuring full transparency and support from inspiration to installation. We begin with a consultation to determine your needs before moving on to our premium installation pro-cess, ensuring your finished result exceeds your expectations.
Choose Brooks Siding Windows & Doors
Since 1960, Brooks Siding Windows & Doors has served the Salem, NH, community with exceptional front doors that combine functionality and style. As industry leaders, our experienced team takes pride in choosing our customers' high-quality materials. You can count on us for meticulous installation and long-lasting results that check all the boxes.
Secure Your Front Door Installation Today
Turn your new front door installation into a reflection of your unique personality. With careful attention to detail and a track record of success, our professionals are here to breathe new life into your home with functional and beautiful front door installations. Contact us today to get started on your front-door project.
Request You Free Estimate Today!