Skip to Content
Salem, NH's Residential Siding Installation Experts
Enhance the Strength & Style of Your Home's Exterior
Discover the transformative power of beautiful new siding that will stand the test of time. For over half a century, Brooks Siding Windows Doors has continued to provide world-class siding installations that elevate the style and safeguard the integrity of homes throughout the local communities in Salem, NH.
If your home's siding has become faded or damaged, our team of experts can help! With a rich heritage as a third-generation home improvement company, we take pride in delivering exceptional products and services, where homeowners like you can expect premium craftsmanship, installations performed right the first time, and an end result that exceeds your every expectation. Learn more about how our installation services can unlock the full potential of your home and explore our selection of siding products today.
Our Selection of Siding Blends Style & Versatility
Add more strength and beauty to your home's exterior with our masterful selection of siding options. We offer a stellar variety of materials to complement your home's style, satisfy your needs, and suit your budget, including: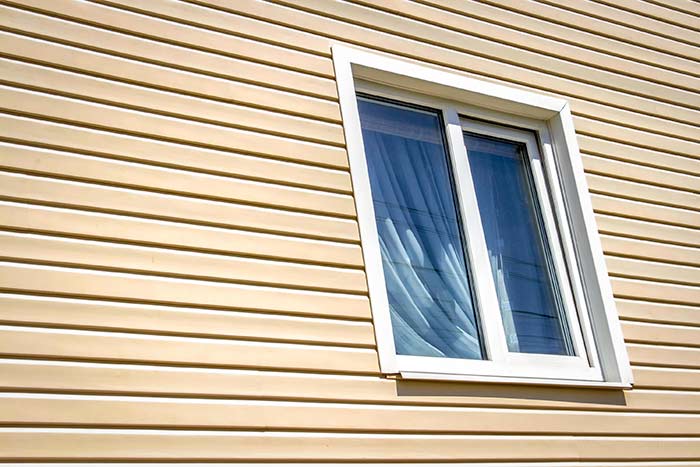 Vinyl – Vinyl is perhaps the most popular choice among homeowners, offering durability and a wide range of color options. It's almost the most affordable option, requiring minimal maintenance while providing excellent insulation, and will enhance your home's visual appeal with its clean, sleek appearance.
Stone Veneer Siding – Add luxurious charm to your home with stone veneer, which mimics the look of natural stone and offers exceptional durability and visual appeal. Stone veneer siding can establish a captivating, upscale look that will be the envy of the neighborhood.
Everlast Advanced Composite – Everlast advanced composite siding combines the beauty of natural wood with the low-maintenance benefits of modern technology, making it a great option for homeowners seeking the best of both worlds. This innovative siding material is engineered for any climate, offering superior resistance to fading, warping, and cracking, allowing your home to maintain a stunning appearance for years to come.
Experience the Benefits of New Siding From Brooks
Investing in new siding for your home goes well beyond just aesthetics. Siding plays a vital role in protecting your home from the elements and maintaining its structural integrity. As skilled residential siding specialists for several decades, our team at Brooks Siding Windows Doors will help you gain all the benefits of installing new siding, including: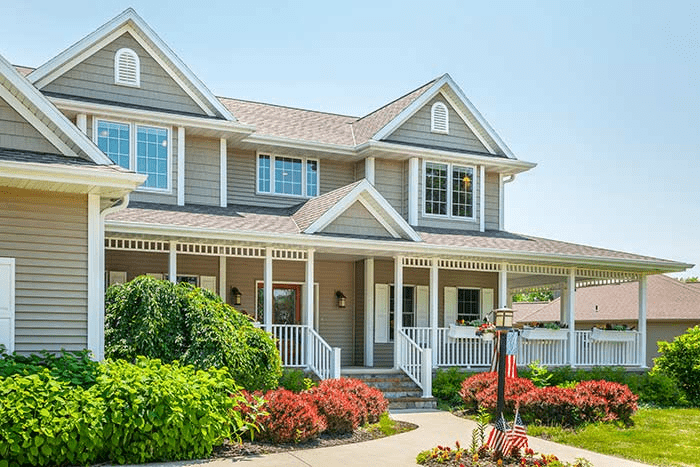 Increased Curb Appeal – One of the most obvious benefits of new siding is the dramatic visual enhancement it brings to the overall look of your home. Whether you're planning to sell or simply interested in a fresh, updated style, siding is that one element that pulls together the rest of your home's appeal, and our team can conduct a flawless installation to give it a brand-new look that makes a lasting impression.
Enhanced Protection – Our high-quality siding materials provide a durable barrier against pests and harsh weather conditions, such as rain, wind, and UV rays. This helps to prevent moisture infiltration, mold growth, and potentially costly damage to your home's structure.
Improved Energy Efficiency – Upgrading your siding contributes to better insulation, keeping your home cool in the summer and warm in the winter, which reduces energy loss and lowers your heating and cooling costs. Our expertly installed siding will ensure a tighter seal for improved indoor comfort all year long.
Determining When Your Home Needs New Siding
Deciding when to invest in new siding involves considering several factors. If you notice any of the following signs, it may be an indication that your home needs a siding replacement solution:
Visible Damage
Cracks, warping, crumbling, and rot are all clear signs that it's time to have your home's siding replaced. Damaged siding compromises the structure of your home, as well as the comfort and safety of your family, which can lead to more complex issues if left unaddressed.
Fading & Discoloration
Over time, exposure to the elements can cause your siding to fade and lose its original luster. If your home's exterior has become dull, discolored, and unsightly, an update to your siding will give it a fresh and vibrant look.
Increased Energy Bills
Poorly insulated or deteriorating siding can contribute to a loss in energy performance and efficiency, resulting in higher utility costs. Upgrading to new siding can play a pivotal part in enhancing your home's insulation properties and make a big difference in your energy expenses.
Frequent Maintenance
If your current siding requires frequent repairs, repainting, or excessive maintenance, it may be more cost-effective considering new siding, a smart investment in stronger durability and less upkeep.
Why Choose Brooks Siding Windows Doors for Your New Siding
Our team at Brooks Siding Windows Doors goes above and beyond to provide an unmatched level of service and craftsmanship. Our extensive experience and proven track record are reflected in our industry longevity, having been Salem, NH's reliable source for top-tier siding, window, and door products and services for well over 50 years. We proudly utilize advanced home improvement technology that effortlessly transforms ordinary images of your home into a fully-measured 3D model, allowing us to provide accurate estimates and demonstrate a before-and-after showcase of your new siding, giving you a clear picture of your vision come to life before any physical work is conducted.
Our commitment to customer satisfaction has remained unchanged since we were established in 1960 – to provide clients like you with a seamless and stress-free experience from the initial consultation to the final end result.

A Trusted Siding Installation Contactor in Salem & Beyond
Brooks Siding Windows Doors is your trusted partner for all your siding needs. With a wide variety of styles, expert installation, competitive prices, and dedication to excellence in every phase of our business, our team is prepared to breathe new life into your home's exterior with the perfect siding you'll love and enjoy for a lifetime. Contact us to schedule a consultation or come visit our showroom and take a look at all the siding materials we have to offer and get a preview of our installation process!
Revitalize your home's value and visual appeal with Salem, NH's experts in residential siding installations today.
Request You Free Estimate Today!