Skip to Content
Premier Vinyl Windows in Salem, NH
We Offer Vinyl Window Repairs & Replacement
Brooks Siding Windows Doors provides some of the best vinyl window treatments you'll find in Salem, NH. We take pride in the premier window services we provide. If you're unsure which window type best suits your unique needs and preferences, our licensed contractors can help walk you through your options and offer a professional opinion. Our window installation services are available not only in all of Salem, NH, but also throughout Windham, Pelham, Derry, and Manchester.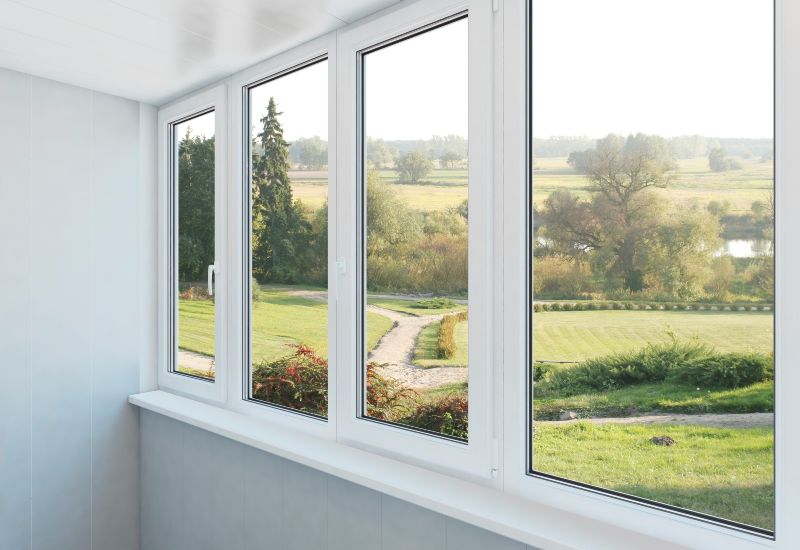 What are Vinyl Windows?
Made from polyvinyl chloride (PCV), vinyl windows are a synthetic plastic that is resistant to rot, water, and humidity. Made from a blend of ethylene and chlorine, vinyl windows are commonly used as replacement windows. This popular window construction material is strong, stable, and flexible. They are easy to manufacture and install, and they can last up to 50 years. They also come in various colors.
The Benefits of Vinyl Windows
With so many window types to choose from, it's not uncommon to wonder, why choose vinyl windows? Vinyl windows can provide property owners with a wide range of benefits, including quality and dependability. The benefit of vinyl windows include, but are not limited to, the following:
Vinyl window replacements can be done at an affordable price
These window treatments don't require painting or sanding
Vinyl windows are practically maintenance-free
Resistant to swelling and warping, cracks, and rot
Can be combined with other window treatment materials
Provide a high-end look for less money
Resistant to most types of weather damage
Can be customized to your style and efficiency preferences
Why Choose Vinyl Windows Over Other Window Materials?
There are a lot of window materials out there to choose from, but there's a reason homeowners largely prefer vinyl. Not only are vinyl windows entirely scratch-free, but they never have to be painted, stained, or scraped either. They are easily cleaned with soap and water but are weather-resistant, so they can be cleaned less often. Vinyl windows are low-cost, low-maintenance, easy-to-install window options that are energy efficient and come in a wide range of design options.
The Importance of Choosing High-Quality Windows
There's a lot that can be said about the importance of choosing high-quality windows. Some of the main reasons why high-quality windows are an important investment include the following:
Increased home security
Increased money savings
Improved comfortability
Increased property value
Enhanced sound reduction
Increased window lifespan
Protection from UV rays
The Installation, Replacement, & Maintenance of Vinyl Windows
Whether you're building a brand-new home and want vinyl windows installed or already have a home but no vinyl windows, we can help. We offer vinyl window installation, replacement, and maintenance services. When it comes time for window installation or replacement, you'll be making an investment in your home's curb appeal, energy savings, and overall value when you choose vinyl windows. Our professional window installers have ample years of experience, so you can rest assured we know what we're doing. We are dedicated to providing homeowners with high-efficiency, high-performance windows that are backed by some of the best warranties in the industry.
Contact Us Today About Vinyl Windows
Whether you need vinyl window replacement or professional assistance installing window vinyl, you've come to the right place. Windows are often taken for granted, but if they're made and installed correctly, they are an invaluable addition to any home. Not only do windows provide general ventilation and gorgeous views, but they also provide natural light and make homes more energy efficient. Contact us today to learn more about vinyl window treatments. You can also check out our reviews to see what our clients have to say about our company and services. We look forward to hearing from you.
Request You Free Estimate Today!