Skip to Content
Storm Door Install in Salem, NH
Enhance Function and Safety With a Storm Door
Combine functionality, safety, and aesthetic value with Brooks Siding Windows & Doors and our custom storm door installation. As Salem, NH's leading storm door provider, we have the skill and know-how to enhance the security of your property with ease. Discover how our high-quality storm door installation can bring your property unrivaled style and long-lasting protection.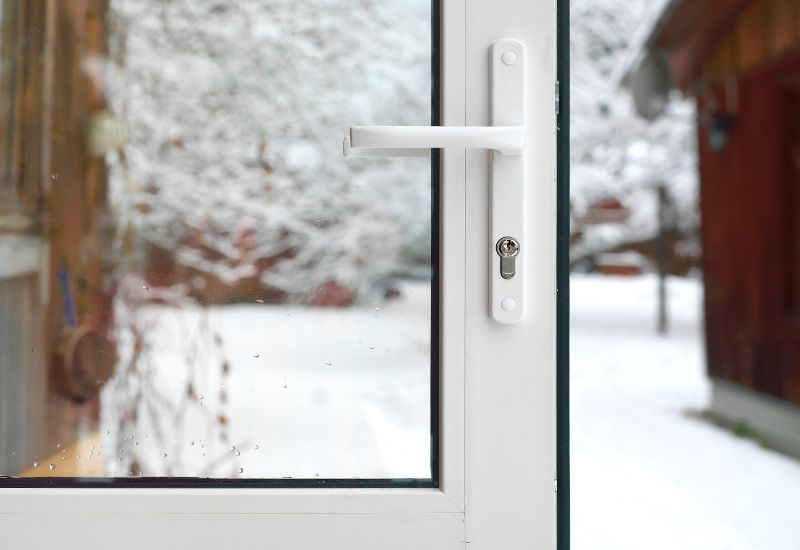 Helping You Make Sound Decisions for Your Home
We prioritize transparency. We are here to ensure our customers feel well-informed when choosing the right storm door for their home. It's important to understand the purpose and function of a storm door. That's why we are here to eliminate the guesswork and get you on track to your best storm door installation.
Understanding Storm Door Installation
Storm door installation is a protective addition that enhances your home's safety and security. Storm doors are resilient fixtures placed directly in front of the main entry doors. They are a durable barrier in the face of inclement weather, insects, and intruders. They add increased insulation without obstructing natural light and ventilation.
Leading Storm Door Install Experts
At Brooks Siding Windows & Doors, we believe in premium quality doors that exude style without com-promising functionality. As such, we offer industry-leading storm door installation that increases your property's protection and aesthetic value. We offer Larsen storm doors, which are energy-efficient, pristinely insulated, and designed to withstand the test of time.
When Would You Need a Storm Door?
Storm door installation benefits homeowners in Salem, NH, and surrounding areas. Storm doors protect your main door and home from the harsh elements, including rain, snow, hail, and wind. Storm door installs are not recommended for homes with well-insulated entry doors, as they do not require additional protection.
How to Choose the Right Storm Door
Choosing the right storm door for your home can be daunting. Fortunately, our team is here to help. De-pending on your needs, you may opt for storm doors with retractable or interchangeable glass and screen panels or a storm door with removable glass panels to facilitate screen placement during warmer weather.
Benefits of Our Storm Door Installs
When it comes to storm door installation, Brooks Siding Windows & Doors is the leading choice, offering Larsen storm doors. When you rely on our storm door installation, you can expect a service that checks all the boxes of a durable storm door, including:
Quality materials
Versatile designs
Advanced features
Heightened energy efficiency and insulation
Maximum security
Long-lasting performance
Installing Storm Doors with Our Professionals
Your home's storm door is only as reliable as the installation process. That's why customers in Salem, NH, choose Brooks Siding Windows & Doors. Our professionals ensure meticulous measurements, accurate fitting, and secure operation that bring value to your home. We work promptly and efficiently to ensure the job is done right without hassle.
Choose the Best for Your Home
Your home's security and protection is paramount. When you choose our team, you choose warranty-backed, superior-quality materials and endless customization options to suit your lifestyle and preferences. Our mission is to provide you with a durable storm door and unrivaled peace of mind that withstands the test of time.
Let's Discuss Your Storm Door Today
Invest in your home's protection and curb appeal with Brooks Siding Windows & Doors and our trusted storm door installation. Combat the severe New Hampshire weather and bring energy efficiency and aesthetic value to your space. Contact our friendly professionals today to schedule a consultation and start your storm door installation.
Request You Free Estimate Today!